- Catalog (in stock)
- Back-Catalog
- Mail Order
- Online Order
- Sounds
- Instruments
- Projects
- History Face
- ten years 87-97
- Review Face
- our friends
- Albis Face
- Albis - Photos
- Albis Work
- Links

- Home

- Contact


- Profil YouTube
- Overton Network
P & C December 1998
- Face Music / Albi
- last update 03-2016



| | |
| --- | --- |
| | - compilation - FM 50022 - P & C 1997 |

Face Music - the idea arose from the need to build bridges, to contribute to a better understanding of other cultures and minorities.

It all started with concerts (under the banner of the "Music Circus Association") in the Canton of Thurgau, the chosen home of the founder, Urs-Albert, of Face Music. Here the idea was put into practice of bringing new music into the region in order to inject a little more life into the existing local scene. Many people had had enough of always having to turn to the big cities, and wanted certain activities to be created in country areas. The effort was already being made to provide a platform for young people and to open their minds to music as an expression of joy and a way of encountering other cultures. Quality was called for, a route away from the cult of the star and back to music as an experience containing a certain degree of intimacy between the performers and the audience.

Music is meant to have an effect on other people, to communicate a mood and a message. Music can be entertaining and witty, but ought not to be simply a superficial background noise, even if it often is no more than that. It can also indicate problem areas. It is not supposed to push everyday worries into the background, like a sort of "machine music" generated more by producers than by musicians. The musicians want their personal music, and themselves, to be taken seriously. As in life in general, tolerance needs to be shown and the attempt made to feel one's way into other people's situations, rather than simply taking over "pre-chewed" fashion-music.

Too much is played back, too few people create anything of their own. But perhaps what is lacking is seriousness, because for many musicians music is merely a way of scratching a living.

The first concerts took place in small towns and villages like Frauenfeld, Kreuzlingen, Romanshorn, Sommeri, Wängi, and Weinfelden. International or national groups were invited together with regional ones, and the music covered various different styles: jazz, rock, and folk. The concerts were held in many different kinds of location such as village halls, secondary school halls, and even in the open air during the summer. Blues, jazz, rock, theater, and traditional folk-music was already to be found on one and the same stage, and the young audiences not only tolerated this but also rewarded it with enthusiastic applause. Also, regional qualification rounds were held for the national jazz and rock festival. The whole effort was supported by the active assistance of regional musicians, media workers, secondary-school pupils, and of course regional and national sponsors.

The performers from 1978 to 1981 were ... (see Appendix 1).

Of course, Urs-Albert ("Albi"), as the manager responsible for this project, never lost contact with the big cities, and collaborated on such shows as "Musig am Määntig" in Zurich, "factory-jazz" in the Red Factory in Zurich, and "Musig bi dä Lüüt" in Thalwil, and also played an active part in setting up MKS, the "MusikerInnen Kooperative Schweiz" (or "Swiss Musicians' Co-operative").

The establishment of "Face Music" in 1987

"Albi" has to this day remained true to his endeavors in also inviting groups that had no infrastructure of their own, and no so-called "lobby". The concerts brought variety into the contemporary scene, and were gratefully rewarded by the public. The tours and concerts demonstrated, by the lively demand for tapes and records, that there is a need to take an active part in productions, and this is the reason why the "Face Music Switzerland" publishing house was established.

Today, nothing has changed. The music business still tends towards trendy, fast-selling consumer goods, which forces the artistic aspect further and further into the background. Increasing commercial exploitation robs art of its habitat. Any active protagonist of culture looking for ways of working on forms of expression and a quality of life will run counter to a ruling opinion that accepts only a commercial basis, and will be put off with the argument that "there is no real interest in that sort of thing".

State subsidies have been cut back, so many organizers have had to change their strategies or even drop their plans for lack of money. The increasing privatization of sponsorship is leading to a situation in which support is only available if the project is to have an effect on the broad mass of the public.

We hope that we will gain direct access to an interested and open-minded audience with our cross-section of productions, and can motivate people to listen for a while and discover something new. It is perfectly possible that a New Taste will be discovered. We are looking for, and need, a broad basis of music-lovers who enjoy our carefully selected productions, and we intend to develop further together with our musicians.

We also started with jazz-rock or Fusion.

A first attempt at linking these styles was made in the mid-1960s by rock musicians from England, headed by "Colosseum", with the musicians Jon Hiseman and Dick Heckstall-Smith, and "Cream", with Jack Bruce, Ginger Baker, and the guitarist John McLaughlin. On the west coast of America it was Frank Zappa with his "Mothers of Invention" and other American groups such as "Blood Sweat and Tears" and "Chicago".

The era of Fusion was directly influenced by the jazz side, first by the "Miles Davis Group", which included Herbie Hancock, the "Mahavishnu Orchestra", Joe Zawinuls' "Weather Report", Chick Coreas' "Return to Forever", or Tony Williams' "Lifetime".

In Europe it is worth recalling the "United Jazz & Rock Ensemble", Klaus Doldinger's "Passport", and the French artist Jean-Luc Ponty, and also the Polish should certainly not be forgotten: names like Zbigniew Seifert, Namyslowski, and the Cracow Collective "Laboratorium".

Towards the end of the 1970s, names turn up like "Yes", "Gentle Giant", "King Crimson", and "Genesis"; the "Art Rock" was born.
African musicians have made a name for themselves internationally, such as Youssou N'Dour (Senegal), Toure Kounda (Senegal), Salif Keita (Mali), King Sunny Ade (Nigeria), Manu Dibango (Cameroon), Thomas Mapfumo (Zimbabwe), or Sipho Mabuse (South Africa).

The pioneers in helping the world to understand Africa were Miriam Makeba, Blackboold, Osibisa, and Africa Djolé. Groups like Kapingbdi (Liberia) and Mombassa (Kenya) aroused enthusiasm all over the country with their rhythms for the pure joy of living and for the "African Groove". Saraba, with musicians from various different West African states, and Susu Bilibi (Togo), achieved the highest levels of popularity for African groups on the German scene. With Kalifi and Nokoko Ye, groups followed up with traditional rhythms and dancing from Ghana.

Other names followed later such as Farafina (Burkina Faso), Fatala (Guinea), The Drummers of Burundi (Burundi), Papa Wemba (Zaire), Geoffrey Oryema (Uganda), Remy Ongala (Tanzania), Rossy (Madagascar), Ali Farka Toure (Mali), and many others.
Many are still popular today: Zap Mama, Angélique Kidjo, Lokua Kanza, Johnny Glegg, Kanda Bongo Man, Fela Kuti, Baba Maal, and others too numerous to name.


Jazz-Rock, Made in Poland, with "Laboratorium" and "Little Egoists".

"Laboratorium", founded in 1970 with musicians from Cracow such as Janusz Grzywacz (keyboards), Marek Stryszowski (vocal and sax), Mieczyslaw Gorka (percussion), Maciej Gorski (double bass), and Waclaw Lozinski (flute).

Their concept was a mixture between jazz and rock. Fusion with independent creativity. Music that retained its freshness and animation. In terms of sound, the Polish could be placed somewhere between "Joe Zawinul's Weather Report" and Lee Ritenour. They maintained the tradition of a typical southern Polish sound into which plenty of traditional folklore had been absorbed.
Cracow has always been regarded as a lively cultural center in Slav cultural circles, and many well known musicians have come from this city. They were all very much involved in the early days of "Laboratorium". Zbigniew Seifert (violin), Czeslaw Niemen (keyboards and vocal), Janusz Stefanski (percussion), Michal Urbaniak (violin) and Tomasz Stanko (trumpet).

Other Cracow musicians who collaborated later with "Laboratorium" included: Krzysztof Scieranski (double bass), Pawel Scieranski (guitar), Andrzej Mrowiec (percussion), Ryszard Styla (guitar), Jan Pilch (percussion), Krzystof Olesinski (double bass), and Jaroslaw Smietana (guitar).

Marek Stryszowski founded his own group in 1989, the "Little Egoists", and a number of "Laboratorium" musicians collaborated on the publication of their first album, like Pawel Scieranski (guitar) and Jan Pilch (percussion). Their sound was more angular, hard-edged, and rocky. "Little Egoists" was made up of young talent: Pawel Maciwoda (double bass), Maciek Sliwinski (guitar), Jacek Krolik (guitar), Krzysztof Bodzon (double bass), Grzegorz Pietak (double bass), Grzegorz Schneider (percussion), Wojcieck Bobrowski (double bass) and Grzegorz Gorkiewicz (keyboards).

Productions currently available from Face Music:
FM 50001 - Laboratorium - "Anatomy Lesson" - discs only
FM 50003 - Little Egoists - "Radio Wieliczka" - discs only
FM 50008 - Little Egoists - "Two Fingers".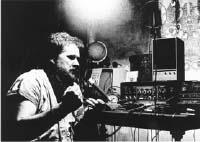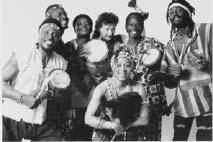 Marek Stryszowski (Little Egoists) - Susu Bilibi, Togo - West Africa

Susu Bilibi - Traditional Music from Togo, West Africa

African folk music has always flourished under ideal conditions, so to speak, for music is very much a part of life and life itself closely linked with the free expression of feelings and emotions. African drums - Tam Tams - are played everywhere and on all manner of occasions - at family celebrations, religious ceremonies or simply to add some cheer to everyday chores. Every kind of occasion has its own particular rhythms.

But the slave trade with America robbed the Africans of their identity. They were even forbidden to make music, their most important means of communication, and were especially denied the use of their drums. The Whites even wanted to force their own culture on their slaves. As a result black musicians frequently tried to free their music from all faces of European influence.

"Susu Bilibi", a modern African band from Togo, on the other hand, sets out to enrich its own local traditions, such as "High Life" with additional material from the Euro-American musical scene.

These musicians from Togo see themselves both as singers and prophets. They seek to reconcile the dark spirits of the soul with bodily pleasures by means of their music and dance. Their music is percussive and they use Maracas (rattles), African bells, claves, Hoshos and other traditional instruments. They sing in two Togo languages - Ewa and Ana - songs which tell of peace and togetherness.

- see: FM 50002 - Dziwo nefa - Susu Bilibi


Música Popular Brasileira (M.P.B.)

The productions issued by "Face Music", devoted mainly to forms of musical expression which are popular in any case (Jazz-Rock, Samba, African music, Fusion in general) are nevertheless among the more exceptional productions. Some people are of the opinion that this kind of production is entirely superfluous, but this should be seen in a relative light from the very start. Far from being run-of-the-mill, the music presented by the groups recorded by "Face Music" is always characterized by a special something, by an originality entirely its own.

This very much applies to the group Mato Grosso. It is the wide spectrum of musical material used by the group which, in the long run, makes its music so interesting. The musicians are just as much masters of traditional forms (Bossa Nova, Samba, Brazilian folk music in general) as they are of such forms of expression as Jazz, Jazz-Rock, Funk, and sometimes Reggae. However, these different forms do not exist for the group side by side, but are skillfully blended into a real Fusion. As a result terms like "Samba" provide a far too imprecise, too limited description of Mato Grosso's music. The fact that Mato Grosso is not only to be relied upon for an outstanding performance within the infrastructure of the recording studio, but is particularly convincing as a "live" band, is impressive evidence of the group's extremely high standard, especially in view of the enormous range of expressive forms which the group has - and must have - at its absolute command.

see: FM 50005 -Brasileiro - Mato Grosso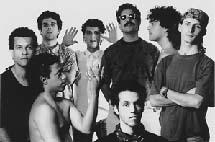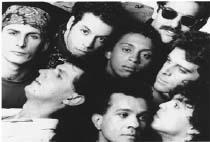 Mato Grosso, Brazil


Luiz Carlos Borges, Brazil - music from the gaúchos

Where the border of southern Brazil meets Argentina and Uruguay, that is where Luiz Carlos was born and grew up. Here you will find the pampas, green pastureland with gentle hills, and it is here that cattle and horses are bred. This is the land of herdsmen, known in the regional dialect as gauchos. Their songs of the pampas tell of the everyday life and the soul. This regional music knows no bounds.

Luiz Carlos is an admirer of this tradition of the pampas and a master of Chamamé. A true gaucho who cherishes his roots and sings the songs of the soul of the pampas. He is able to present this music of the pampas universally so that the blues of his homeland the songs of the herdsmen of the pampas can also be understood in Europe. Luiz Carlos Borges started playing alongside his brother at dances and parties at the age of seven. Later, with his brother, he produced their first records. In the seventies in Santa Maria, he took part in the "Federal University", a regional music festival in the Rio Grande do Sul. It was here that he won his first prizes as an instrumentalist, composer, arranger and singer. The following albums came on to the market: 1979 - "Tropa de Osso", 1982 - "Noites, Penas e Guitarra", 1985 - "Quarteada", 1987 - "Solo Livre".

Luiz Carlos ran the Cultural Center of Santa Maria and the "São Broja 300 Anos de Histózia" project and over the period of seven years from 1983 to 1989 he also ran the "Musicanto Sul Americano de Nativismo" festival. In 1990 Luiz Carlos won the award of the Rio Grande do Sul. The culmination of his work and career spanning more than thirty years. He manages to present a wide variety of rhythmic music blended with the traditional and the modern and is a master of this heritage of the pampas. Today he is a virtuoso in the interpretation of: Chamamé, Milonga, Chacacera, Zamba, Vaneirão, Xote, Malambo and many other rhythms.
In 1991, along with Antonio Tarrago Ros, Luiz Carlos produced the "Fronteiras Abertas" series, a project for cultural collaboration with musicians from Brazil, Argentina and Uruguay.

Luiz Carlos produced the album "Na Chama do Chamamé" in 1993 in the Santa Rosa studio, music which is cherished alike by the Argentinians and the southern Brazilians. Apart from Luiz Carlos, the two composers and arrangers from Argentina, Raulito Barbosa and Antonio Tarrago Ros have the same roots and the same power of expression. Songs by well-known musicians such as Tarrago Ros, Leon Greco, Teresa Paezddi were also recorded. Songs which are sung in Spanish and accompanied in a masterly manner on the accordion and guitar.

In the second half of the eighties, Luiz Carlos also started his international career. In 1984, he took part in the "Festival Nacional del Folclore de Cosquin" in Cordoba, Argentina, in 1986 in the "International Festival of Folklore from Salt Lake" in Utah, USA, in 1988 in the Regional Week of Folklore" in French Guyana and in 1990 in the "South American Music Festival" in São Paulo amongst others with Antonio Tarrago Ros and Mercedes Sosa.

In 1992, Luiz Carlos commenced his first European tour with concerts in Germany, Austria, Italy, Poland, Switzerland, Croatia and Slovenia. Two productions via Face Music also followed immediately afterwards in 1992 - "Gaùcho Rider" with Brazilian musicians who live in Vienna and "Gaùcho", a duo production in 1995: Juanez Fonseca

see: FM 50009 - Gaùcho Raider - Luiz Carlos Borges
see: FM 50012 - Gaùcho - Luiz Carlos Borges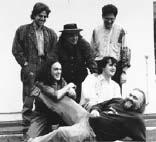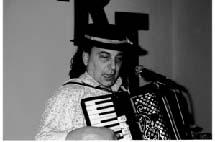 Grupo Alma, Brazil - Luiz Carlos Borges (acc)



Modern Latin Music - no Room in the Stew-pot

The group "El Calefón" (founded in 1983 by musicians from Argentina and Brazil) does not match the cliches commonly used to describe Latin-American or Afro-Cuban music. The group just does not fit into the same stew-pot in which the common, superficial concepts of so-called Latin music are stirred. "El Calefón's" music is too finely differentiated, too subtile and too full of variation.

In "Coqui Reca's" music you can hear everything within the range of the various cultures involved and their different means of expression - South American folk music, Salsa, Samba, Rumba, Reggae, Funk, pure jazz, to name but a few. But it should not be thought that these musicians just reach into any drawer or other at random, pull out any old stop to produce a sort of potpourri. On the contrary, their aim is to create something which should never sound hackneyed or unmotivated, to strive constantly after a completely up-to-date and individual sound.

In spite - or perhaps because - of the high demands they make on themselves, "Coqui Reca's" music never sounds artificial, out of touch. Instead it is more closely-woven and intensive than most of the music which is to be found in the "Latin-American stew-pot".

see: FM 50004 - Bon Bòn - Coqui Reca y El Calefòn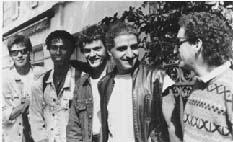 El Calefòn feat. Coqui Reca



Asiaminor feat. Kamil Erdem from Ankara - Turkey

"Along The Street" is the title of a CD by the Turkish group "Asiaminor", released by "Face Music Switzerland".

Contemporary and creative music which is equally characterized by up-dated traditional ethnic influences and by sus-penseful dealing with additional material, for instance from the sectors of jazz, jazz-rock and rock, in the meantime has become the trademark of "Face Music". The seventh production by this label even exceeds its own standards.

For "Asiaminor" is a quartet which fascinates both by virtue of its collective unity and by the soloistic talents of each musician. This constellation makes it possible to combine traditional Turkish music and influences from contemporary jazz in such a terse and incisive style that in this one case the term "ethno jazz" is surely appropriate, although the four musicians probe their free space in such a way that such labels are right away becoming absurd.

Thus this CD is an example for possible statements that the different nations and cultures with each other - nations and cultures which in the final analysis are only apparently in contradiction to each other.

see: FM 50007 - Along The Street - Asiaminor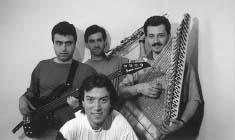 Asiaminor, Ankara - feat. Kamil Erdem



Altai means: "Golden Mountains"

The republic of Altai is located in Central Asia and borders on Kazakhstan, China and Mongolia. It is comparable in size with Portugal. The region is dominated by mountains with eternal snow and glaciers, similar to the European Alps. The highest peak, Ak-Sümer is 4'506 metres (nearly 15'000 feet) high. Altai has a population of about 200'000 souls of various nationalities: Altais, Russians and Germans.

The Turkish peoples in Altai were hunters and nomadic shepherds tending sheep, horses and sometimes camels. The bequeathed an extremely interesting culture to their descendants, the basic features of which have been handed down from the early beginnings all the way to the present day. One of the most important forms of Altai art, apart from painting and poetry, is the narration of epics in the falsetto voice to the accompaniment of the topshure, a lute like string instrument. Texts are usually enunciated in the low bass register - throat note singing.

These narratives enjoyed great popularity amongst the people of the steppes. One of the legendary narrators, Deley, knew 77 of them by heart and the longest took seven days and nights. Altai has produced a number of masters of this art, such as N. Ulagashev and P. Kutshiyak and today the tradition is still kept alive by such people as Aleksei Kalkin, S. Aetenov, Shunu Yalatov, Tovar Tchetsiyakov and Tanishpai Shinshin.

They preserve a traditional heritage of popular literature and sing of their secret dreams and expectations. These epics contain the aesthetic ideas of this nation in its truest form of expression and tell of the everyday world and the world of spirits and myths. Most of them are pentatonic and melismatics play an important role in the development of the melodies. There are songs of congratulation, for each of the seasons, lullabies, songs for all sorts of animals and even insects, songs of travel, modern philosophical songs, ballads and improvisations. Many are kind of oral philosophy and, at the same time, textbooks designed to guide mankind to a higher level of consciousness.

With "Üch Sümer", a first album is now appearing with two folk-singers from Altai. Bolot Bayrishev and Nohon Shumarov sing of the beauty of their homeland Altai, of the "golden lakes", the Katun river, the Ak-Sümer (the highest peak in the Altai mountains) and the old "Pasirik" - these are the hill graves where the defenders of the Altai are buried. Then they sing of their people, small though it is in number, and of mankind, nature, the cosmos, and the entity they all form. They open the hidden depths of their souls and combine poetry with music.

One of the oldest legends of these inhabitants of the Altai tells of the origin of the Turkish tribe of Rükü, which is even chronicled in China. The Rükü lived in the southern Altai in the 5th century and mined iron ore. They consisted of 70 brothers, the oldest of whom had been born by a wolf and ruled over the winds and granted blessings. He even had power over summer and winter.

Singing technique:
Kai - is one of the oldest styles of guttural singing, one in which only the lower and higher notes are used.
Sikit - a style of guttural singing which resembles whistling.
Karkiraa - low-pitched guttural singing.
Koomoi - a style of guttural singing in which low and high notes are produced at the same time.

- map sketch Gorno-Altaisk

Instrument:
Komus - a jew's harp made of brass or steel nowadays, but in earlier days of wood. A spring, acting as a vibrator, is fitted into a horseshoe-shaped metal holder and is called the tongue. The player places the long part of the instrument against his mouth, touching it with his front teeth and manipulates the tongue with his right hand. The pitch can be varied by changing the shape of the mouth cavity, which at the same time acts as a resonance chamber.

see: FM 50018 - Üch Sümer - Bolot & Nohon


Nohon, Bolot (shoor) - Nohon, Bolot (jew's harp)


Traditional Music from Georgia

Traditional Georgian music was not originally intended for presentation in a concert hall. These centuries-old, orally handed-down songs evolved out of life's important moments within society. It is still kept alive by the inhabitants of rural areas.

The texts and the musical structure of traditional Georgian songs illuminate the specific thoughts and way-of-life of a people with more than two thousand years of history and culture. For example, traditional instrumentation consisting of a collectively sung bass line supporting one or two higher solo lines, reflects a characteristic social model, existing between the individual and the group, where everyone is able to participate and no one remains an unengaged listener.

The songs had many functions in a traditional village community:

-Table songs did not only express joy at the festivities. The textual forms of blessing elevated the meal shared with a guest to the level of ritual, which both strengthened the individual participant and the community, and further affirmed the existing social norms.

- The songs of the two groups competing against one another during field work (Naduri), serve on the one hand, to organize the work and increase group productivity, and on the other, to transform the physically extremely strenuous days into a festival, where old fertility rites could continue to be celebrated.

- The perkhuli, or ring dance, also performed by two alternating groups, joins dance to words and music. Most of these songs are associated with festivals and customs of a religious nature. One finds them especially often in the high mountain regions, where religious concepts often have no more in common with the Georgian-Orthodox Church than the name.

These peasant songs, sung in region-specific ways, (see map sketch), constitute only half of the traditional folk music of Georgia. The embodiment of this advanced Christian civilization was not only to be seen in the leading architecture of its many churches, its frescos, icons, book paintings or its religious and secular literature. The spiritual centers of Middle Ages Georgia were also centers of religious vocal art. Here, peculiar within the Orthodoxy, a three-part form of liturgical singing developed, which for the most part, was also handed-down orally. Only in the 19th century, when Georgian churches lost their autonomy (Autokephalie) as a consequence of the Russian occupation of 1801, and the services became increasingly Russianized, did the priests and musicians begin to set down the orally-transmitted songs in written form. These constitute an important foundation for the rebirth of this vocal art, almost totally obliterated during the time of the Soviets (1921-1990).

- map sketch Georgia

Most Georgian singing consists of three voices singing more or less independent of one another. Georgian musicologists have categorized the various forms of their interplay into three exemplary basic forms:
| | |
| --- | --- |
| | 1. A more or less fixed bourdon, which makes do with a small number of tonal steps, is overlaid by one or sometimes two higher voices. This is the predominant form used in Kartli, K'akheti, and the eastern Georgian mountains. |
| | 2. The middle voice, usually that of the soloist of damts'qebi, forms an independent contrast to the two outer voices singing in parallel (Svaneti, Rach'a, and Samegrelo). |
| | 3. All three move in accordance with their own rules. This free, athematic polyphony reaches its highest point in the songs of Guria on the Black Sea coast of Ach'aras. |
None of the three ever appear in a pure form, but the one or the other will dominate in each musical dialect, the variety of which is thus all the greater.

It is not just these structural elements that have contributed to the diversity of the traditional music in this small country. The oral tradition of music is in a constant state of flux. There is no such thing as the original text; every performance is an original. In some songs the proportion of improvisation is so great that it is less correct to refer to individual songs than to models given new life with each performance.

The variety and diversity of the Georgian landscape has perhaps contributed to the diversity of its music. This tiny country, wedged between the Caucasian mountains and the Black Sea, is blessed with fertile valleys, mountainous regions, and dry, steppe-like areas. The climate in the west is as hot and wet as the subtropics, but in the south and east there is a dry, continentaltype climate. The tumultuous history of the country has also favored the formation of a number of different ways of playing, even if they have a common basic structure. Georgia's history has been largely dominated by a centuries-long struggle for independence from the neighboring great powers: the Persian, the Osman, and finally the Russian empires. In addition to periods of high flowering, particularly at the height of the Middle Ages, Georgia has also known times of decline and internal schism.

Ensemble Georgika

For the past hundred years traditional Georgian songs could also be heard in concert: the first performing group was established in 1885 and by 1907, recordings were already being made. Ensemble Georgika, founded in 1989 is, among the many such groups presently performing in Georgia, one of the youngest, and after 70 years of Soviet rule, one of the first to surview without state support and patronage. Its 14 singers and 3 instrumentalists wish not only to continue the existing concert tradition, but based on archive recordings and instruction from authoritative village elders, also strive to preserve its diversity and vivacity.

see: Ensemble Georgika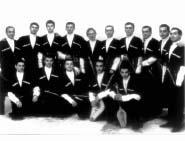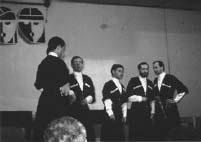 Traditional Georgian women's songs

Men and women in traditional Georgian society reign over separate domains, a fact which is also mirrored in their songs: those with representative functions, such as table songs, are sung exclusively by men, whereas women's songs are tied, rather, to rituals and customs, to important moments determined by agricultural cycles and those of birth and death. Often the words and music of a song are supplemented by movement, not only in actual dance and circle dance songs, but also in dirges or ritual songs to heal illnesses or to influence the weather.

These songs throw a new light on the confusing, many-faceted map of musical dialects in Georgia. Otherwise neglected regions, where part-singing is less developed, exhibit their own distinctive profile. Solo songs retain their importance. Surprisingly, the melodies display similarities, despite stylistic variations and inter-regional distances. However, complicated three-part singing does also exist among Georgia's women.

Ensemble Mzetamze

Mzetamze means sun of suns." A mythological name, indicating female origins. Here, the sun also symbolizes the inherent self-confidence of Georgian women and a new approach to their traditional music.

In 1986, 6 women musicologists from the Tbilissi Conservatory joined together to form an ensemble dedicated exclusively to the musical traditions of Georgian women, known until then to only a small circle of specialists. The initiative came from Edisher Garaqanidze, who earlier had started work based exclusively on field recordings with his ensemble, Mtiebi. Since 1988 Mzetamze receives support from the Center for Folk Art and Culture (Director: Ts. Kochechashvili). Research, performance and pedagogical work with children and adolescents are tightly-woven components in the Ensemble's activities.

Artistically, Mzetamze tries to be as true as possible to original source material, and strives to preserve local peculiarities of intonation and vocal style. To this end, the group consults recordings, either collected in the field themselves, or from the abundant archives of the Tbilissi Conservatory. The ethnological context from which the songs originate, with their rituals and actions, are integrated by the Ensemble into their presentations; this includes, for example, performance of the dances which belong to some of the songs.

see: Ensemble Mzetamze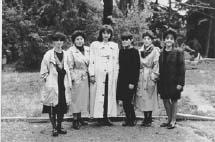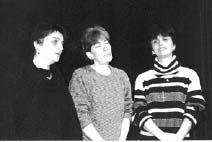 SHARKIAT - feat. Fathy Salama

"Camel Road" FM 50014 and "Camel Dance" FM 50006

With "Camel Road", the second "Sharkiat" recording produced by Face Music, it is even more clear how deeply Fathy Salama and his fellow musicians are committed to the back-to-the-roots concept. Fathy himself is continually proving this with other groups, such as the percussion ensemble "Gouzour". The implementation of this particular concept cannot be equated with purely nostalgic and often also transfigured entertainment music emulating some other trend. Rather more, it is the case once again of asserting a claim to present current, contemporary music - although of course, with a much more acoustic effect in comparison to the first production "Camel Dance".

Out of this arises a form of music which - in contrast to much of what appears as recordings under labels such as "world music" - does not form some unfounded conglomeration created in the minds of producers, ultimately shaped by a Eurocentric body of thought, but on the contrary, adapts current trends of musical creation in an inspired way as well as traditions in actual existence in the sphere of the performers.

Encounters with outstanding instrumentalists, such as Kamil Erdem ("Asiaminor") are ultimately really ideal pre-requisites for more than just a surprising and exciting sound.

see: Sharkiat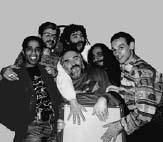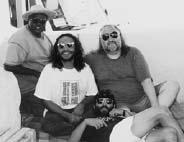 Sharkiat "Moods Zurich" - "Sinai - Egypt"


- A big thank-you to all the kind friends and helpers who have collaborated actively on our idea.

- For proof-reading and correcting the texts of booklets and information leaflet: Peter Dürsteler and Markus Ganz. Advice on layout and processing of the programmes for Mac: Konrad Höhler, Friedel Murder, and Rolf Zimmermann. For musical consultancy: Oscar Maria Platz, Thomas Häusermann, and Alfred Zimmerlin. Sound technology and studio: Uli Bleicher, Norbert Brandt, and Fizzè. Our Brazil expert from the Mato Grosso: Claudio Rodriguez. Expert on Georgia: Thomas Häusermann.


Appendix 1
- Adversus, Africana All Stars, Allegretto Quintett, Appenzeller Streichmusik Bänziger, Asphalt Blues Company, Belvedere, Bepejama, Beat Brechtbühl's Elephant, Bucks, Cameleon, Circus, Clips, Colletivo Teatrale, Dragon Fly, Exit, Frauenfelder Rock-Oper "Paul", Galgevögel, Gallis Erbe, Georges Tempest, Godot, Grauzonen-Express, Heinz Lieb Quartett, Hoity Toity, Infra Steff's Red Devil Band, Jazzforum Big Band Aarau, Jeff's Rhein Rockers, Trio KKK, Kifaru, Kjol, Lazy Poker Blues Band, Mano, Meridies, Off & Out, OM, Plamp, Markus Portenier Trio, Sic, Shaggy Dog Revival Band, Shivananda, Suspended Four, Tabasco, Theatergruppe Theogovia, TNT, Töbi Tobler, Uhuru Quintett, VAL 5, Yours Truly.
- Baba Yaga (D), Crash (PL), Dave Burrell (USA), Déjà Vu (D), Changes (D), Imre Köszegi Group (H), Laboratorium (PL), Lumpenpack (D), Neighbours (A), Pekka Pohjola Group (FIN), Piirpauke (FIN), Rotglut (D), SBB (PL), Slawomir Kulpowicz Trio (PL), Smith-Kowald-Sommer (USA-D), Timeless (A), Vargavinter (S)..


PageTop