- Catalog (in stock)
- Back-Catalog
- Mail Order
- Online Order
- about Artists
- Sounds
- Workshops
- Instruments
- Projects
- History Face
- ten years 87-97
- Review Face
- Photos - Artists
- our friends
- Albis Face
- Albis - Photos
- Albis Work
- Links

- Home

- Contact

- Profil MySpace
- Profil YouTube
- Overton Network
P & C December 1998
- Face Music / Albi
- last update 03-2016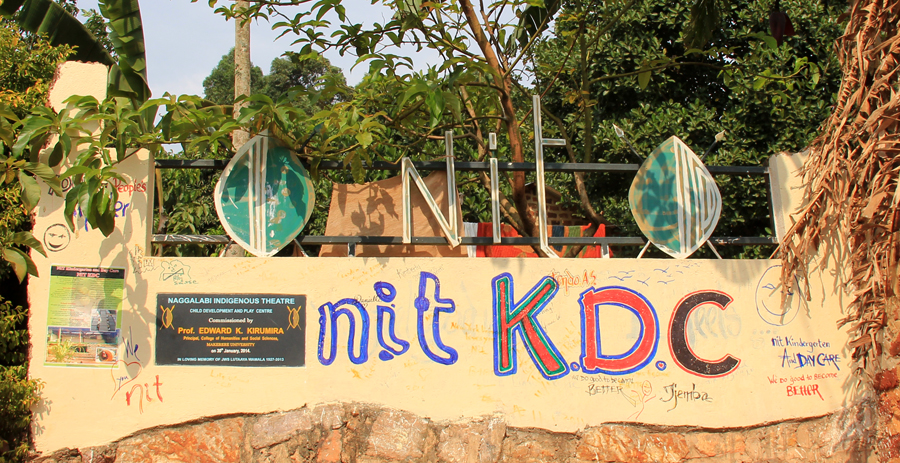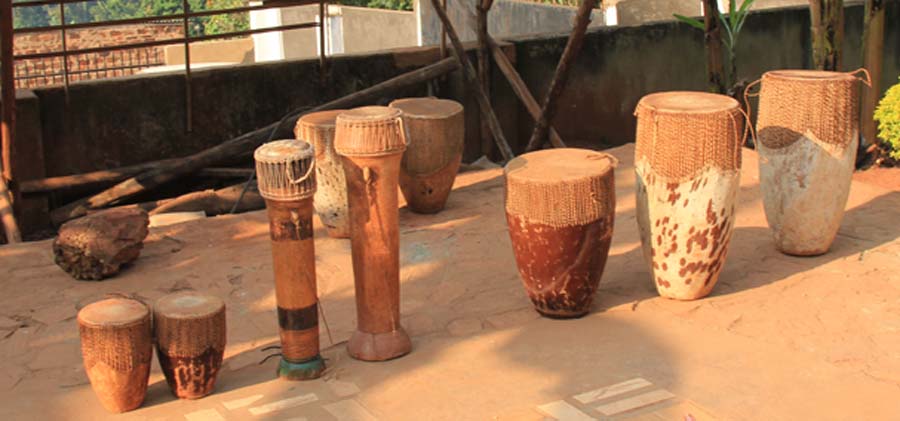 In Naggalabi Buddo there may be found the roots of today's Baganda tradition, which is told of in one of the legends about the creation of the Kingdom of Buganda – of the house "Buganda", where Bemba once held his residence. At this location, the ceremonies to commemorate Kintu's victory over Bemba in the battle were held on the occasion of the coronation of the new kings. After this battle, in which the people were able to drive Bemba away, was held a general convention of the clans and clan elders. This meeting was of great historical importance, as the community Buganda and the relationship between the clans, the people and the new king were formally established.
Sylvia Kigula & Eric Jjemba

A community of artists has opened a centre in Naggalabi for local, traditional and contemporary arts and crafts.

The institution was founded by Sylvia Namulema Kigula and Eric Jjemba Lutaaya and is located along Naggalabi Kivu-Kitemu Road in Nsangi su county Wakiso district, Uganda.


Director: Jjemba Eric Lutaaya

& Mabingo Alfdaniels (right)
Traditional crafts and crafts will be taught to young people and adults, so that they in the future will be able to pursue a decent living and support their families. Professional training in traditional dance, contemporary dance and dance therapy are shown to strengthen people in everyday life. Courses and workshops are on offer for guests, as is the support for cultural and social developments within the communities and regions.

A dance ensemble trains in traditional dance and music, including contemporary forms of art. Guest performances and workshops are offered, which may be regarded as a contribution to the preservation of the tradition of the people of the Baganda and other tribes within the interregional community in Uganda.

In public schools today, dance and music are being reduced in favour of science subject, in this way leaving behind a people whose roots and tradition have been withdrawn. Cultural heritage in rituals with dance and music, which has established a significant part of the identity of a people, has been polarized by the music industry and the media. Traditional arts and crafts are continuously being lost, which have so far promoted a good national understanding and peaceful tribal co-existence. The younger generation and adults are re-educated for a new global understanding of the world, with environmental damage caused by over-exploitation and economic exploitation of the resources being taken into account.

To this end, the artists would like to actively contribute to harmony and balance, to the understanding of one's roots, the identity of the tribes and the harmonious co-existence in harmony with nature.